Search childminder job
497 childminder jobs matching your search
2 children (Teenager and Preschooler)
Famille normale avec de la Vie. Nos enfants sont aussi hyperactifs que nous. De la Joie et la Vie surtout !!!🌼🌺☺️! Zac âge de 4ans et Yoann de 12ans Nous recherchons des personnes..
1 child (Preschooler)
Raphael est un garçon de 2ans et demi ,joueur ,curieux et aurions besoin d une garde le lundi et le mercredi entre 7h30 et 16h max .Le promener en poussette ,je ne souhaite pas qu'il..
1 child (Preschooler)
Maman séparé du papa d'Un petit garçon de 3 ans a garder avant l'école lenmener à l'école une semaine sur 2 semaine paire . Ainsi que les mercredi jusqu'à 13h30. École la haye pesnel..
1 child (Toddler and Preschooler)
je rechercher une baby-sitter pour mon enfant de 2 ans qui pourrais le dépose et aller le chercher à l'école dès que j'aurais reprit le travail le faire manger le midi quand il est..
2 children (Preschooler and Gradeschooler)
Maman de 2 petites filles une blonde une brune, je recherche une nounou pour du periscolaire à partir de septembre. Mes filles ont 3 et 6 ans et elles sont pleins d'énergies. Recherche..
Age of children:
Preschooler
Gradeschooler
€9.70/hr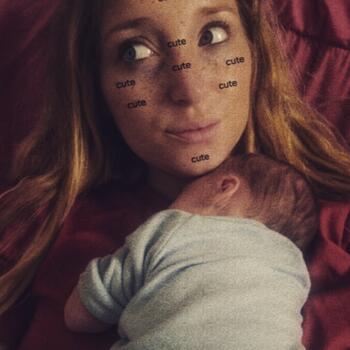 1 child (Baby)
Nous sommes militaire et nous recherchons une nounou à temps plein Je vien d'accoucher le 20 juin 2023 d'un petit garçon qui ce nomme Manahau et ça serais pour le garder pour début..
1 child (Baby)
Nous sommes un couple d'infirmiers ayant besoin d'une garde ponctuelle certains dimanches , pour s'occuper de notre bébé qui aura 3 mois, à partir de novembre 2023
2 children (Baby and Toddler)
Bonjour, Nous recherchons une baby-sitter pour des créneaux de 2 heures maximum tous les jours. Les horaires varient . Nous avons un chien également. Reste à votre disposition pour..
Last activity: 2 days ago
€9.70/hr
1 child (Baby and Toddler)
Famille dynamique qui aime les activités avec bébé. Bébé apprécie beaucoup les temps d'éveil toujours à la recherche de nouvelles découvertes. C'est un bébé facile qui se fait comprendre..
Last activity: 2 days ago
€12.00/hr
1 child (Preschooler)
bonjour nous recherchons à faire garder notre fille de 3 ans et demi tous les mercredis soir de l'année environ 2 heures de 20h30 à 21h45. Des 20h00 notre fille aura manger et sera..
Last activity: 3 days ago
€9.50/hr
1 child (Toddler)
Nous somme de jeunes parents qui travaillent tous les deux de 7h a 16h30 nous somme a la recherche d'une nounou, baby-sitter ou assistante maternelle pour une petite fille de 5 mois..
Last activity: 3 days ago
€9.69/hr
5 children (Baby, Preschooler and Teenager)
36 ans maman de 5 enfants de 16 ans, 14 ans, 11 ans, 4 ans et 4 mois. Je recherche quelqu'un de confiance pour garder mon fils de 4 mois car c'est la première fois que je vais faire..
Age of children:
Baby
Preschooler
Teenager
Last activity: 3 days ago
€9.70/hr
2 children (Toddler)
Bonjour je recherche une baby-sitter pour mes deux enfants un qui a un an l'autre qui a 2 ans actuellement je commence un stage le 17 juillet j'ai besoin d'une personne de 7h pour..
Last activity: 4 days ago
€6.00/hr
1 child (Baby)
Parent 2( enfants 1 qui va a école le 2eme a 7mois un enfant qui un problème d estomac râle bcp je travaille de nuit mon conjoint travaille de journée on a un chien je recherche..
Last activity: 4 days ago
€9.00/hr
1 child (Baby)
Bonjour Nous sommes à la recherche d'une personne pour garde notre futur petite fille katalyna Le papa travaille en horaires décalés : 1 mois du matin : 5 h - 13h 1 mois du soir..
Last activity: 1 week ago
€9.70/hr
---
---
Are you looking for a childminder job?
Babysits has a large overview of childminder jobs, with 497 jobs currently available matching your search criteria. Find yourself a childminding job on the childminding community in no time!
---
Childminder jobs in large cities